Kristoffer A Norbo, D.D.S.
---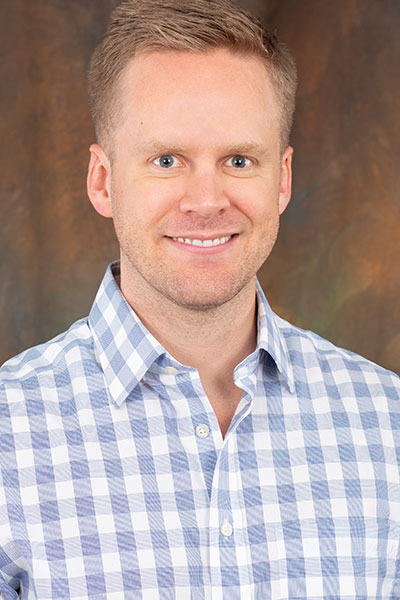 ---
We are very excited to announce the addition of our new pediatric dental associate Dr. Kristoffer A. Norbo to our practice. Initially, Dr. Kris will be seeing patients 2-3 days per week in our office and will be treating our patients at Children's Hospital New Orleans as needed.  We look forward to introducing you and your family to Dr. Kris!
Dr. Kristoffer A Norbo ("Dr. Kris") is originally from Virginia where he attended Hampden-Sydney College and completed dental school at Virginia Commonwealth University.  Dr. Kris then completed his pediatric dental residency at the LSU Dental School here in New Orleans, where he received his Certificate in Pediatric Dentistry and Masters in the Science of Dentistry.  It was during this time that he met his now wife Ashley, who is a general dentist and Louisiana native.  Not only is Dr. Kris' wife a dentist, his father and brother are also dentists.  Dr. Kris found his calling in pediatric dentistry after spending many years as a coach for youth hockey and volunteering with the Special Olympics.  Through his involvement with mission projects, Dr. Kris realized the positive impact he could have on children by making dental visits fun and educational at the same time.
Dr. Kris is part time faculty at the LSU Dental School's Department of Pediatric Dentistry Residency Program.  He is board certified by the American Board of Pediatric Dentistry and an active member of many dental organizations.  Those associations include the American Academy of Pediatric Dentistry, American Board of Pediatric Dentistry, American Dental Association, American Dental Education Association, Louisiana Dental Association, and the American Dental Political Action Committee.  He has also volunteered for the "Give Kids a Smile" program to offer free dental services to underprivileged children.
After treating patients at a private pediatric dental practice in Virginia for a few years, Dr. Kris recently moved back to New Orleans with his wife and looks forward to getting re-established in the community.  He enjoys playing sports, the outdoors, traveling with his wife, and spending time with their three dogs…Pepper, Polo, and Gracie.  Dr. Kris and his wife also enjoy cheering on the Saints.
---
" My goal is to help children form positive dental habits at an early age that will lead them to a lifetime of great oral health." – Dr. Kris
---
Return to Meet Our Team
---